Have fun and raise money to support patients and staff
How to fundraise?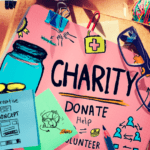 Find new ways to raise money to improve care and wellbeing for our hospital patients.
Lots of people have been supporting us in many different ways
set a personal challenge
hold a team event
set a club or society goal
Community fundraising … what will you do?
Thank you to all our fantastic supporters …