Join our friendly volunteer team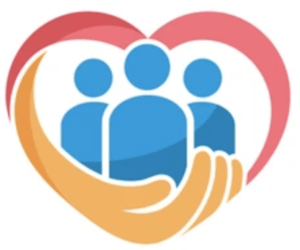 We are re-introducing Volunteer Services in the Hospital as COVID restrictions become less strict. The shop is open and we are now actively recruiting Ward Friends.
Our friendly team of volunteers operate on a rota system and training is given.
Please join us and give a gift of your time to make a difference to our patients.
Find out more about our current volunteer roles below.
Ward Friends - Recruiting Now!
Our Ward Friends offer a friendly face and someone to listen and chat to the patients. Some patients do not get regular visitors, others need help with rehabilitation activities.
You can bring a smile to a lonely or anxious patient and help their recovery from illness or injury. Please spare time for a two-hour shift to make a real difference today.
Shop Assistant
Our shop is currently open from 9:00 am until 2:00 pm Monday to Friday.
We sell refreshments, sandwiches, snacks, confectionery, drinks, newspapers, greeting cards and basic healthcare items.
Pre-COVID Volunteer Roles
Our dedicated volunteer team give a precious "Gift of Time", working in the hospital.
Due to the move to patient appointments, rather than drop-in services and a reduction in visiting, we have yet to re-open the Friends' Café in the hospital atrium.  
During COVID newspapers have been supplied by us directly to the wards and we have not re-started a trolley round. With the increase in hours for tests and clinics, we are working with the hospital to look at ways to improve signage to reduce the need for staff or volunteer guides.
Volunteers have also helped us in other areas
Fundraising – support activities in the hospital and community, such as selling raffle tickets, cake & craft sales, quiz nights
Running the Office – support the operations manager to organise volunteer activities, office systems and procedures
Holding Events – help us to run events such as fetes in the hospital grounds or the local community
Baking cakes / craft making – make delicious cakes or hand-made crafts to sell in the hospital and community events
Recruiting Friends – encourage hospital users/others to become Friends … to get news about our work, events & fundraising
Recruiting Volunteers – recommend volunteering at the hospital to your own friends and contacts