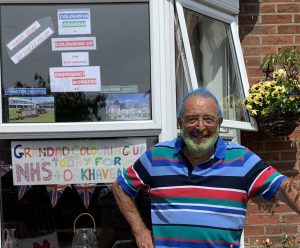 Blue, green and all the colours of the rainbow
Mike Finch smashes his target to raise money for two great local charities … and he does it in style!
"I wasn't going to let a lockdown stop me from crowdfunding for Lymington Hospital and Oakhaven Hospice and having some fun along the way", says Mike.

"As promised, having raised £2,400 from a great bunch of friends, family and local Lymington supporters, I've coloured up. Bright blue hair for Lymington Hospital, a bright green beard for Oakhaven Hospice and a rainbow 🌈 moustache for all healthcare workers."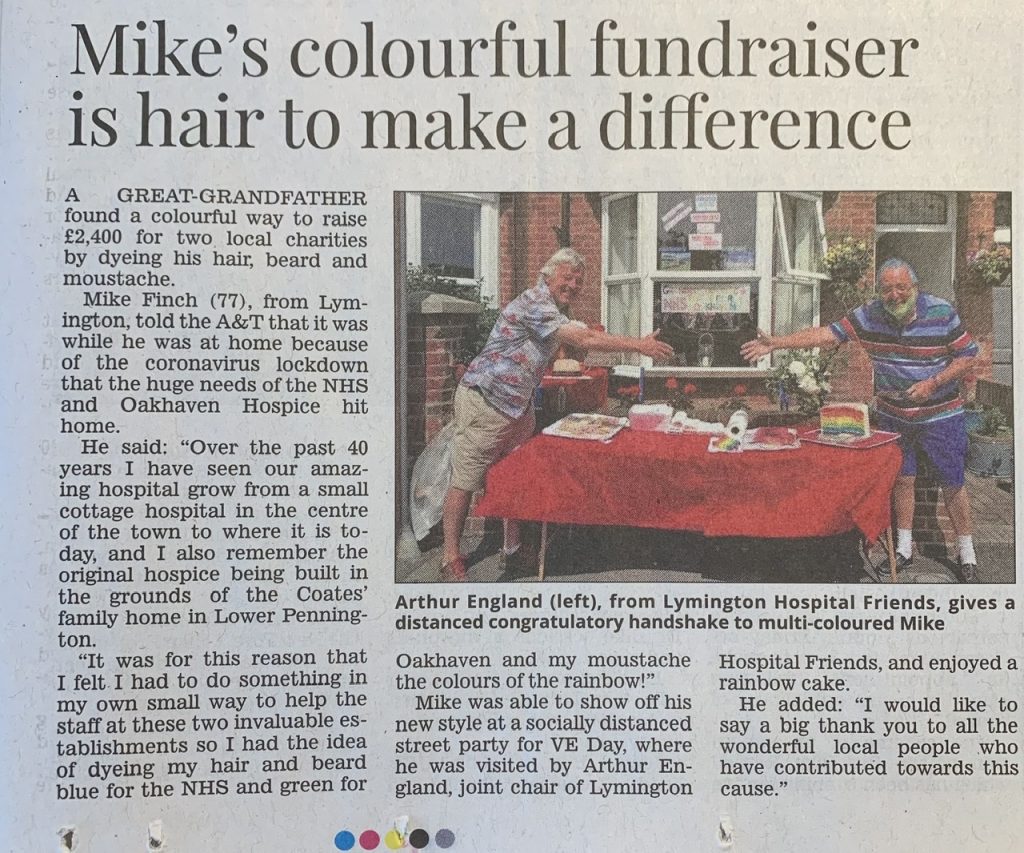 A big cheque for the hospital
Mike hands his big cheque for £1,200 to Arthur England, Trustee and Joint Chair of Lymington Hospital Friends.
"It was so much fun going to meet Mike when he finished his lockdown challenge", said Arthur (see top picture) … "he really looked the part, with a rainbow shirt and delicious cake to match!

We really appreciate Mike's support for the hospital … it was a relief to see that his multi-coloured hair and beard have washed out … and he again sports a fashionable shade of grey!"
Have a go yourself!
Try your own lockdown challenge .. find out more >>>