Supporting your local hospital
Enhancing Patient Care Appeal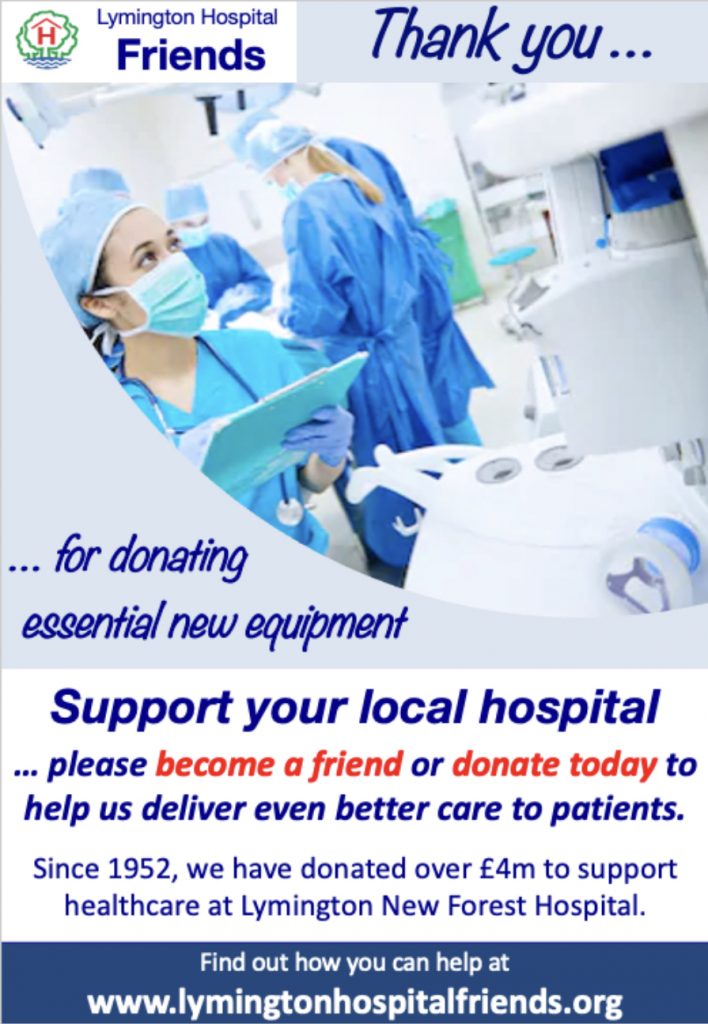 "Lymington Hospital needs new equipment and services to enhance patient care".
The coronavirus pandemic has impacted the way we work, but the need for healthcare never stops.
We need your help today … please support us
We rely your continuing support to help us to raise money for new equipment at Lymington Hospital – above that provided by the NHS – to help to improve patient care across a range of services including:
Cardiology scanning
Respiratory services
Gastroenterology testing
Dementia support
Stroke rehabilitation
Please use the form below to send your donation … Gift Aid (UK taxpayers) will add 25% to help even more.
Please also support us by becoming a Friend
THANKS TO YOUR DONATIONS, we are already enhancing patient care at Lymington Hospital.
Donate Now ... you make real difference