A very busy four years!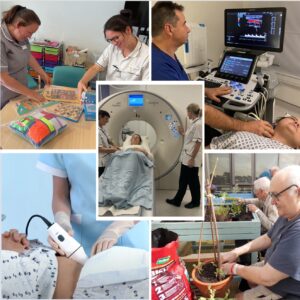 During the last four years, despite Covid preventing us from holding  our planned fundraising events, we have been actively working with a wide range of amazing donors.
We have raised over £610,000 to support more than 45 projects so far in this period. This ranges from modern state-of-the-art scanners and community mobile equipment to rehabilitation aids and a stroke therapy garden.
How we raise money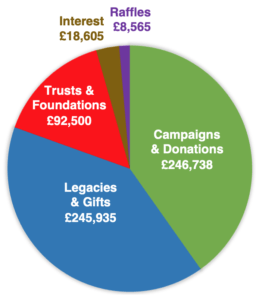 Thanks to the tremendous generosity of many different types of donor, including:
individual donations
contributions from local trusts and foundations
gifts in wills
fundraising campaigns by local clubs and societies
events held by our hospital friends
Our many wonderful contributors enable us to keep improving care for patients.
How we donate money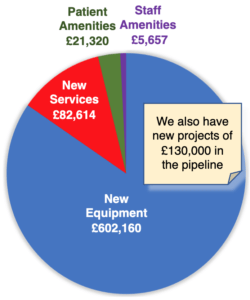 The trustees have worked with  hospital managers and staff to identify and deliver new projects that cannot be funded from NHS budgets alone.
We have funded projects valued over £710,000 to date, with plans for a further projects totalling £130,000 in the pipeline.
With your help, we have supported over 45 projects in four years, covering:
new hospital equipment
enabling new services
improving patient amenities
adding to staff wellbeing
Find out more about our hospital projects (2020-2023)
See below two 'printable' handouts that summarise our projects over this period.
Project  Review – Page 1 (click image to expand)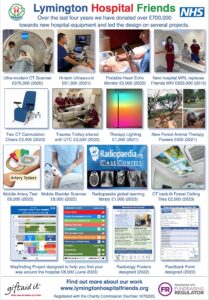 Project  Review – Page 2 (click image to expand)