Friends Evening
Lymington Hospital Atrium
Wednesday 24 May from 6:00pm to 7:30pm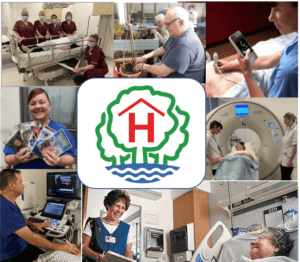 Please come and join us to find out more about the way the charitable work of our trustees and volunteers help to improve patient care at Lymington Hospital.
Agenda
This will be an informal event for existing and new friends, with presentations from the trustees and hospital staff to review some of our recent projects.

You will have the opportunity to ask questions about our future plans and learn more about volunteering opportunities and fundraising.

We have arranged a tour of the Radiology unit to see Lymington's amazing modern range of diagnostic facilities, many of which have been purchased with donations from the friends.
Light refreshments will be provided.
RSVP
To help us to arrange catering, please confirm that you wish to attend by email to operations@lymhf.org.uk – please reply by Tuesday 16 May. Thank you.
We look forward to seeing you all on the 24th.