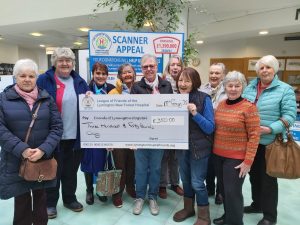 Fantastic work ladies … we had the great team from Boldre WI visit the hospital today to hand over a 'big cheque' for £350.
Boldre WI been in existence for 102 years and today has almost 40 members.
Charity giving
Each year they nominate a charity to support and in 2019 it was Lymington Hospital Friends. Their members got stuck in with tea and cake sales and raffles … they also served refreshments to visiting local groups, like blind and hard of hearing people who visited their WI group sessions.
Thank you for all your hard work and especially for nominating the Lymington Hospital Friends charity.