Being in hospital did not mean that patients missed the VE Day celebrations on Friday 8th May and a very special Royal guest visited patients and staff on Lymington's wards to raise everyone's spirits.
To create the atmosphere of a VE Day Street Party, the hospital's wards were decorated with Union Jack bunting, supplied by Lymington Hospital Friends and with colourful red, white and blue 'hand-print' posters made by young pupils from Milford-on-Sea Primary School.
Nursing staff laid on a cream tea with strawberries for the elderly patients as they watched the television coverage, listened to nostalgic music and shared memories of that momentous day. The highlight of the afternoon was the arrival of Her Majesty the Queen, dressed in NHS blue, as she toured the wards chatting with patients and staff.
Alison Davies, In-Patient Matron, led the arrangements and said: "It was so rewarding to entertain the patients and ensure that, even though they are in hospital today, they can all enjoyed a memorable VE Day celebration. The appearance of HM the Queen really made the patients smile.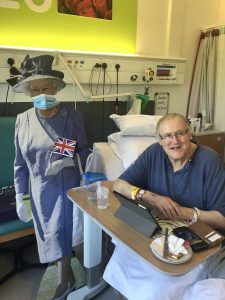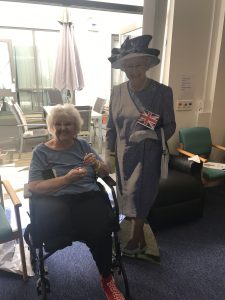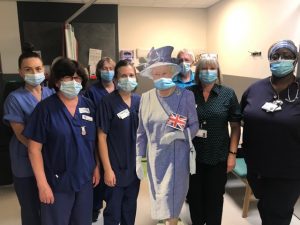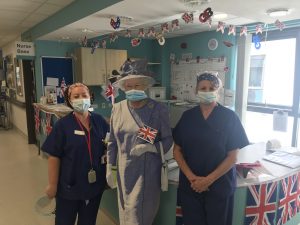 Lymington Times Article
Click on image to enlarge