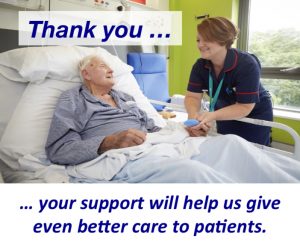 In light of the stringent new restrictions imposed by the Government to stop all non essential contact with others we have made the decision (jointly with Hospital Management) to suspend all volunteer services in the Hospital from Tuesday 17 March 2020.
We regret this move and apologise for the disruption to our normal services, but our first priority must be the health and well-being of our volunteers, many of whom are over 70.
Supporting your local Hospital
At a time when it has never been more crucial to support the NHS, current restrictions on public gathering will prevent us carrying out our planned community fundraising activities.
Lymington Hospital Friends will be launching a new campaign, appealing for your help by way of donations, you can donate online here.
Thank you for your continued support, it really makes a difference.
We look forward to seeing you all at the Hospital again in person when this crisis is over.