The League of Friends, volunteers and staff at Lymington New Forest Hospital are profoundly saddened to learn of the passing of our Chairman (until late August this year) and Trustee, Leon Crouch.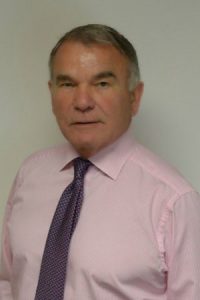 Leon Crouch was an inspiration to all who worked with him and had been an active supporter of the League of Friends for over 20 years.
In May 2019, he re-joined the Board as Chairman and provided tremendous leadership and personal support to steer the League of Friends through a very difficult period. His energy, friendship and personal contribution to the Trust's work during this time are highly valued and will be fondly remembered by all.
Leon held this role, as Chairman of the Board of Trustees, until 19 August, when due to personal reasons he stepped down. He had hoped to remain as a Trustee, but sadly this was not to be.
Born in Lymington, Leon founded and ran Fullers Group, one of the most successful local employers. He was passionate about football and was Chairman of Southampton FC; he was highly regarded for his support and funding of the Club over many years. Known for his work in supporting the local community and many charities, including the League of Friends and Oakhaven Hospice.

Everyone involved with the League of Friends, the volunteers he supported so well and hospital staff, pay tribute to Leon for his energy and commitment.
Our thoughts go out to all of his family and friends at this difficult time.