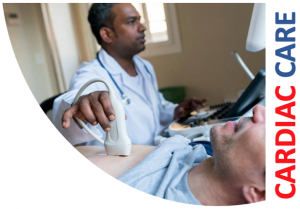 Enhancing Patient Care
Please help us to urgently provide new Echocardiogram equipment at Lymington Hospital.
One of the key areas we are working on, in partnership with the hospital, is to help them to purchase two new Echocardiogram machines to enhance patient care.
These specialist ultrasound scanners will be used across the hospital to diagnose and monitor heart conditions.
We need your help to boost fundraising for both a static and a mobile unit.
The mobile unit enables tests to be carried out at the bedside, without moving the patient to the imaging suite … providing 'on the spot' urgent diagnoses.