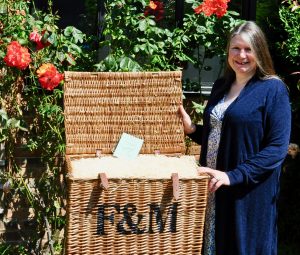 A lovely Brockenhurst resident called Vanessa Owen contacted Lymington Hospital Friends to say she had won a magnificent luxury Fortnum & Mason Hamper and wished to donate this as a raffle prize for our charity.
A massive "THANK YOU" to Vanessa for her wonderfully generous donation and to all our supporters.

We truly value your support to this appeal to enable us to continue to support Lymington Hospital staff and patients.
Supporting NHS Heroes – Raffle now closed
The fabulous prize a luxury £500 Fortnum & Mason Hamper.

Local Newspaper article
Click to enlarge …