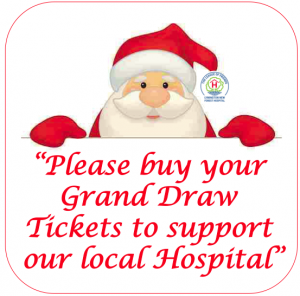 Please help us raise money … we will be selling tickets from this Friday 15th November at the Hospital – as soon as the post arrives!
Tickets are £1 each or £5 for a book of five … please help us sell all our tickets!
We have loads of fab prizes, including:
Spa Vouchers
Pub Meals
Bottles of wine
Cream Teas
Ladies Haircut
Hamper
Fish & Chip Supper
Chocolates and more!
Donations
If you have a prize to donate, please contact us here .. thank you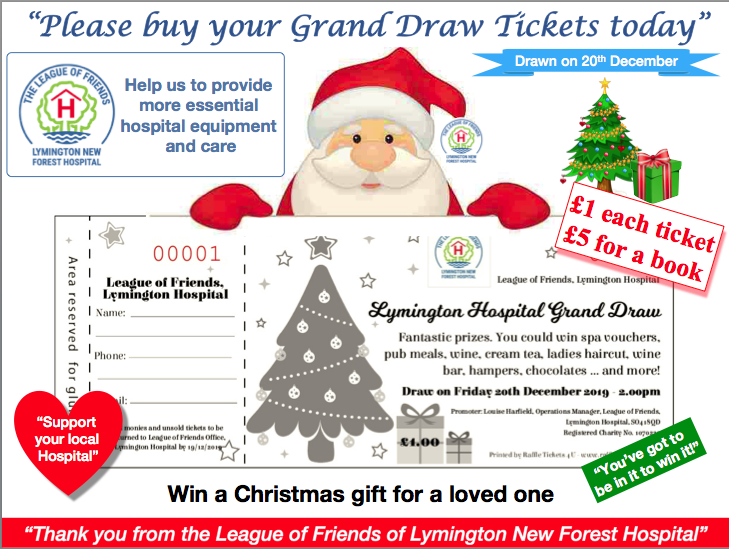 Prizes will be drawn on Friday 20th December at 2pm in the Hospital Reception … you could win something that will make a lovely gift for someone!