Taking care of our local community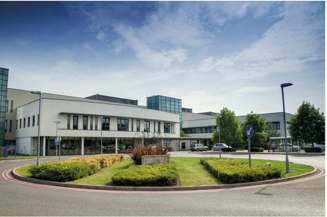 Lymington New Forest Hospital is a large modern community hospital, delivering an expanding range of health, wellbeing and care services for over 100,000 local people and many visitors to the area.
The hospital provides routine appointments, walk-in and acute services, where possible they aim to deliver local consultant diagnosis, treatment and care under one roof.
A busy hospital
Major community diagnostic centre
Acute admissions, around 200 per month
Extensive Rehab and Therapy facilities
Stroke unit and Community Stroke team
Ambulatory Care, around 300 attendees per month
Outpatient clinics and diagnostics, 60,000 per year
Community Nursing and Therapy team
Frailty support services across the Forest
The hospital is run by Southern Health NHS Foundation Trust, with additional services provided by University Hospital Southampton NHS Foundation Trust and Partnering Health Limited – see links below.
Lymington Hospital Friends
We work closely with the hospital to provide funds to help purchase new equipment and facilities to improve patient care – find out more about the projects funded by Lymington Hospital Friends.
Healthcare Providers