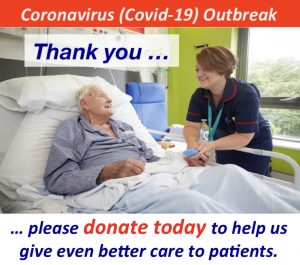 Lymington Hospital Friends urgently needs your help to support the vital work of our Hospital and Staff.
During the current Coronavirus (COVID-19) crisis, it is even more crucial to support the NHS.
Restrictions on public gathering prevent our planned community fundraising activities.
Please use the form below to send your donation … Gift Aid will add 25% to help even more.
Thank you for helping us make a real difference at this difficult time.